Olympics 2016 daily briefing: Solo storm, wonderful Wiggins and a Schooling for Phelps
Day eight briefing
After Sir Bradley Wiggins increased his jewellery collection to Mr T proportions, the athletics events finally kicked off and the diving pool water remained still green, what will day eight bring in Rio?
The big picture
Day seven will go down in history for a number of reasons, not least for the records that fell in the velodrome. In the men's team pursuit, as Ed Clancy, Steven Burke and Owain Doull played no small part in Bradley Wiggins leaving the arena as Great Britain's most decorated Olympian. His eight medals – five of them gold – lift him above Chris Hoy as the G.O.A.T of Team GB and unless they reintroduce medals for poetry, like the one Pierre de Coubertin won in 1912, there's little left for the cycling great to achieve. That was bad luck for the Australians, who crossed the line 0.743 seconds slower for silver.
Shots have been fired by Team USA's Hope Solo, and we're not talking about action at the gun range. After Solo and her world in a sensational penalty shoot-out, the US goalkeeper . "I don't think they're going to make it far in the tournament," Solo said after the game. "I think it was very cowardly. But they won, they moving on and we're going home." At least her final thought on the matter rang true: "Losing sucks. I'm really bad at it."
The Games also shift a gear from here on in with action under way in the athletics arena, . As Olympians compete for gold medals – and while Ethiopia's Almaz Ayana destroyed the 10,000m world record – bad weather and what would appear to be local apathy have meant crowds more in line with the Goodwill Games, or perhaps a school sports day.
You should also know:
Team GB roundup
Putting aside all the gold being won in the velodrome, Team GB has also triumphed in the rowing, where Helen Glover and Heather Stanning . "I've been so emotional this week and that's not me at all," said Stanning, the army major who followed her 2012 medal with a tour of Helmand Province. A real under-achiever, in other words.
After that, Alex Gregory, Constantine Louloudis, George Nash and Mo Sbihi . In doing so they made Olympic rowing history. Britain is the first country to win five consecutive Olympic titles in the event, breaking the record managed by East Germany between 1968 and 1980.
Just as impressive was Bryony Page, who grabbed silver and "I think once I've retired from the sport and watching the Olympics not as an athlete is when it will sink in," she said.
Andy Murray has worked his way through to the semi-finals of the tennis, against American Steve Johnson. Katarina Johnson-Thompson and Jessica Ennis-Hill have , while world record-holder and reigning Olympic long jump champion , qualifying tenth in a field of 12 for the final.
Team USA roundup
If Team USA's basketball struggles against Australia a couple of days back made you wonder whether the NBA all-stars could somehow conspire to lose gold at these Games, you'll be interested to know . Serbia's Bogdan Bogdanovic missed a three-pointer with two seconds left that would have tied the game.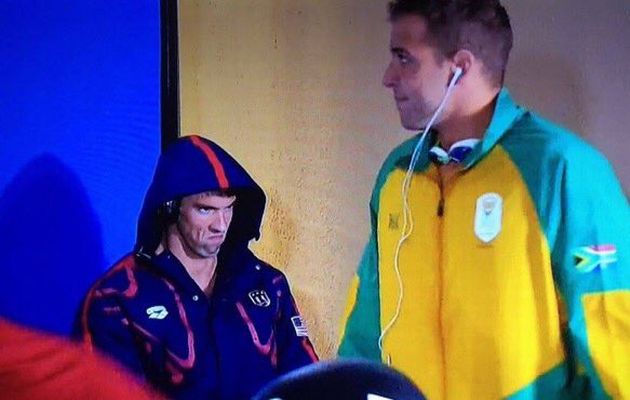 Remember Kim Rhode, the American skeet shooter who started the Games by because they slow down her training regime? She won bronze in the event, the sixth consecutive time she's claimed a medal at Olympic level. Our own Les Carpenter said she was Hopefully he's happy with her efforts.
If you're still high on Simone Manuel's historic dead heat win in the women's 100m freestyle, into Team USA's new star of the pool. But what more can you even say about 35-year-old Anthony Ervin? You'd probably start by pointing out he's now the oldest man to win a gold medal in Olympic swimming after his triumph in the 50m freestyle and end by pointing out that when he won his last, as a 19-year-old in the 2000 Sydney Games, he ended up hawking it on eBay to raise $17,000 for the UNICEF tsunami relief fund. Whaddaguy.
Australia team roundup
While Australia slept Dane Bird-Smith walked, and walked, and walked some more until he had . This was the event from which countryman Jared Tallent had withdrawn before the Games but Bird-Smith emerged from his team-mate's shadow in fine style to finish third behind China's Zhen Wang and compatriot Zelin Cai.
In the rowing, Australia's men's four of of Alex Hill, Joshua Booth, Joshua Dunkley-Smith and Will Lockwood finished up with a silver medal after seriously challenging Team GB at the half-way mark. Despite a strong finish from the Australians the defending champion Brits held firm to win by two-thirds of a boat length. They were happy though. Dunkley-Smith said the crew made a concerted effort to project the image of having won silver rather than lost gold. "We wanted to make sure that we collected ourselves and were standing tall and were aware of what we've done and how proud everyone is," he said.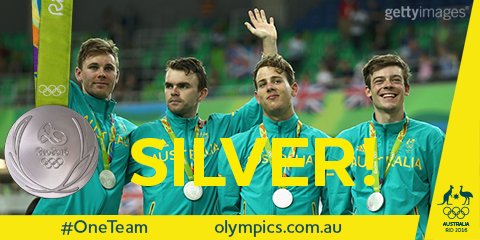 Australia's other silver medal came in the aforementioned men's pursuit, but Aussie heads were still held high after a frenetic finish. The Boomers backed up their impressive showing against Team USA with a commanding 93-68 win over China, in which Cameron Bairstow led the scoring with 17 points and nine rebounds, while Brock Motum chipped in with 15 points. They remain a medal contender, as does Marcus Fraser, who leads the golf after the second round.
The heartbreak of the day was suffered by the Matildas footballers, in a manner that was soon the source of much online debate.
Picture of the day
...and also celebration of the day go to Sir Bradley Wiggins, of course.
Diary
All times below are local to Rio: tweaked for wherever you are. Or add four hours for UK, add 13 hours for eastern Australia; subtract one hour for east-coast US and four for west coast.
There's plenty of cycling action on Saturday with men's sprint 1/8 finals, the first round of the women's Keirin.
Australia's women's water polo team will take on the Olympic hosts at 11:40 and Penny Taylor, Liz Cambage and the Opals basketballers face Belarus at 12:15.
The boxing is well under way at the same time in the men's flyweight division. Among the super heavyweights, Great Britain's Joe Joyce will take on Davilson Dos Santos Morais at 19:00.
At 12:00 Andy Murray takes on Kei Nishikori of Japan in the semi-final of the tennis, while Team USA's Madison Keys will face Petra Kvitova in the women's bronze medal game. Rafael Nadal and Juan Martin Del Potro will slug it out at 2:00pm in the other men's semi.
Last but not least, we'll also finally get our chance to see the fastest man in the world. Usain Bolt takes to the track for the first of his 100m heats.
Underdog of the day
It's got to be Sweden in the women's football, doesn't it? They took the game and created a social media storm in the process. On the topic of that, Hope Solo appears to have quoted herself out of context again. It's annoying when that happens.
Tweet of the day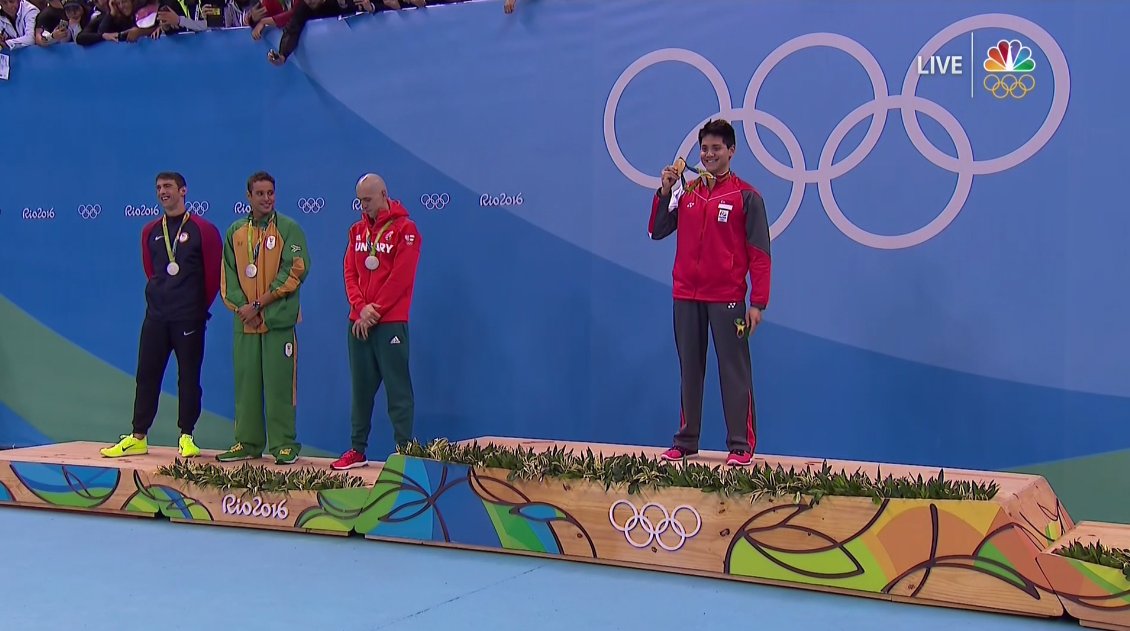 If today were a movie
It would be that bit at the end of Karate Kid when Johnny Lawrence (played here by Sun Yang as ), finally gets his comeuppance from Daniel Larusso (that would be Australia's Mack Horton, the anti-drug crusader and Sun Yang arch-rival who went through to the final with the fourth fastest time). We're still trying to figure out who Mr Miyagi is in this analogy.
And another thing